SERVE with Pride, LEAD with Confidence, INSPIRE to Impact Others
#HCSSLI #HCSLionPride
Haleyville City Schools Announcements
The Haleyville City Board of Education will hold a board working session on August 28th at 5:30 pm in the Haleyville City Schools Pride Room (located in the basement of HHS under the band room). This meeting will be followed by the regularly scheduled HCS Board Meeting at 7:00 pm in the Haleyville City Schools Board Room located at Haleyville High School.
Visit our School Websites!
Need a High School Transcript from Haleyville High School? Click on the Parchment Link below:
Follow Each Haleyville City School/School Groups on Social Media!
Haleyville City Schools 2017 Accountability Reporting
Haleyville City Schools
2011 20th Street Haleyville, AL 35565
Skip to main content

Haleyville High School senior trip itinerary released
HALEYVILLE – Haleyville High School has released the initiary for the senior education tour to Washington, D.C. and New York City, with students and faculty chaperones leaving from the campus early this Saturday, May 12.
The group will leave by charter bus and stop in South Pittsburg, Tennessee, for breakfast. The group will stay the night at Waynesboro-Stuarts Draft/Fishersville, Virginia for the night.
Sunday May 13:
Breakfast buffet at hotel; arrive Montecello at 8 a.m. for tour of home and grounds of Thomas Jefferson;
Depart 10:30 a.m. heading to Washington, D.C.;
Students will enjoy lunch from a variety of food trucks on the National Mall;
Tour National Archives, Arlington National Cemetery. Board buses for dinner at Hard Rock Cafe.
After supper, the group will do an illuminated night tour of monuments and memorial.
Monday, May 14:
Board buses and head to the monuments or memorials not visited earlier; Tour Washington National Cathedral;
After, students will get to visit Georgetown, where they will shop, have lunch and visit Georgetown Cupcakes.
Students will board buses to travel to Smithsonian Air and Space Museum.
Students will also visit the Pentagon Mall for shopping and dinner.
Tuesday, May 15:
Students will arrive on the Capitol steps to visit and have photos with U.S. Congressman Robert Aderholt and to tour the Capitol building.
Students are scheduled to tour the White House, and Holocaust Museum, Smithsonian American History and Natural History.
A special treat is in store after this, when the group attends a Washington Nationals versus New York Yankees baseball game.
Wednesday, May 16
The tour departs for New York City, where they will shop and sight see at Time Square followed by the Broadway play Wicked.
Thursday, May 17
Visit Morning Show (Good Morning America and Today Show); shopping in China Town, visit to Central Park; walking tour of Park Avenue, followed by tour of the Empire State Building and dinner at Ellen's Stardust Dinner Theatre.
Friday, May 18:
Visit the Statue of Liberty, tour 911 Memorial Museum, dinner/shopping at Time Square then depart for home.
Saturday, May 19
Students will arrive at Haleyville High School approximately sometime before lunch.
Tags
Haleyville High School
Senior Educational Tour
---
See complete story in the Northwest Alabamian.
Subscribe now!
Search
Recent content
Fields found guilty of murder/felony murder

34 minutes 32 seconds ago

877th Engineer Battalion retired employees to meet

48 minutes 17 seconds ago

Biology instructor Dr. Taylor to explain Ancestry DNA results

Singing at Henryfield FCMC

Henryfield FCM Church to have singing

Ivey awards grants to improve highway safety in north Alabama
Sign in to the e-edition!
Resource Guide
2018 Prescribed Burn Map for Bankhead National Forest

Government Board Meeting Times
Partnerships
Alabama Press Association
---
local, county & state Government notices
---
Cart


0 items
Circulars
P1-4 (Haleyville & Phil Campbell)
P2-3 (Haleyville & Phil Campbell)

P1-4 (Curry)
P1-4 (Double Springs)
P1-4 (Winfield)
P1-4 (Woodstock)
P2-3 (Curry, Double Springs, Winfield & Woodstock)
P1-4 (Fosters)
P2-3 (Fosters)
P1-4 (Moulton)
P2-3 (Moulton)
Image Gallery
Rarin to go back to school – Double Springs Elementary
Addison Independence Day Parade
Soldiers with Bravo/Charlie Company with the 115th return home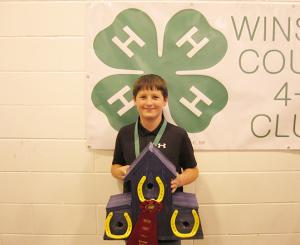 Miss 9-1-1 visits Haleyville festival during historic weekend
WCHS Drama Club Play, May 4, 2018